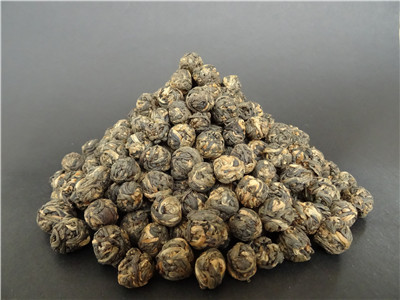 Jasmine Black Tea Golden Pearls
Material tea is from high mountain organic garden.
The lovely pearls are rolled by hands one by one,
then scented several times with fresh jasmine blossoms.
It has great balance on jasmine aroma and black tea sweet
mellow notes,a very exceptional tea.
EU-compliant or Organic Standard.