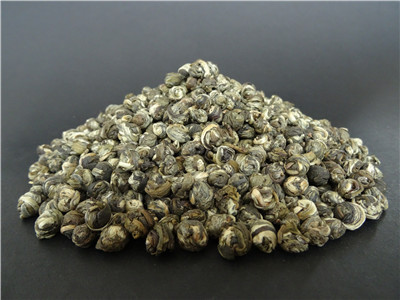 Jasmine Green Tea Dragon Pearl
The quite tippy pearls are hand rolled one by one with tender leaves,
then scented several times with fresh jasmine blossom during continuing sunny days.
The clean orange liquor has great balance on jasmine fragrance and green tea flavor.
It's one of the most popular teas worldwide.
EU-compliant or Organic Standard.